NY saxophonist and pocket trumpeter Joe McPhee meets Turkish free-improv group KonstruKt, who have collaborated with Evan Parker, Marshall Allen and Peter Brotzmann, for these incredible sessions mixing jazz, traditional instrumentation, and electronics.
"Thirty years ago while on a plane waiting for takeoff, the pilot came on the intercom extolling the technical marvels of his new jetliner and reciting a poem about the wonders of fight. I can't recall the title of the poem or its author but theses few words instantly grabbed my attention, " …to rush at the wind and having caught it, to soar." I can't think of a more accurate description of my first visit to Istanbul, meeting Konstrukt and this project.
My trip had not started well. Before leaving New York; before arriving at the airport, my luggage went missing with my instruments, my cloths and at that point, my confidence. I arrived with only the cloths on my back and my tenor but by the time the first notes sounded at sound check for the concert the next day I understood the meaning of the pilot's poem. The music on this recording is the rest of the story and a much better representation of "Resistance, Provocation, and Spontaneity" than any of my words.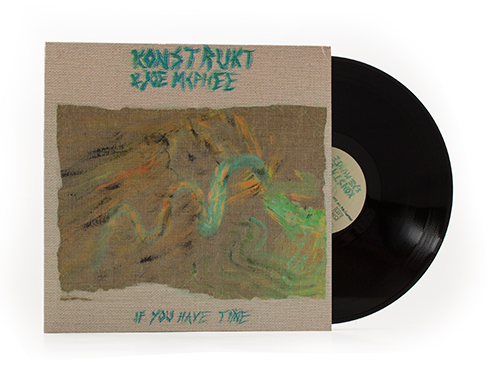 Mats Gustafsson used these three words to describe Bengt "Frippe" Nordstrom, a Swedish saxophone visionary, a contemporary of Albert Ayler who was actually born on the same day, in the same year as Mr. Ayler. They met in Sweden, became friends but although they never played together, Frippe was the first to record Albert. As Eric Dolphy said and it may be true, "Music after it´s over, it´s gone in the air, you can never capture it again!" But it can reach through time to touch you and make you feel something. He's in his heaven now, virtually unknown but "Frippe's Dream" lives on in us.
Tell Me, How Long Has 'Trane Been Gone: From time to time I'm reminded of the time I saw the classic quartet in 1962 at The Village Gate in New York. McCoy Tyner, Jimmy Garrison and Elvin Jones began as a trio. And then John Coltrane entered the stage and I thought I would die at that moment I couldn't breathe …my heart was racing. I didn't want the sound to end but eventually it did and I walked out into the night knowing there is a god. This title is a word play on James Baldwin's Tell me how long the train's been gone, a novel .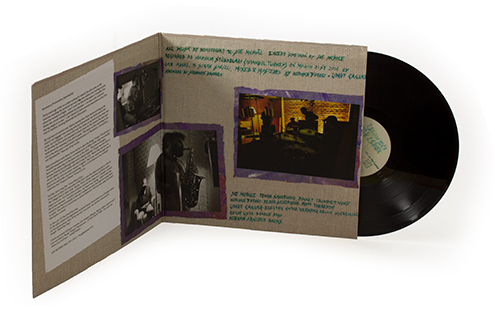 ln The Lair Of The Dried Rat Dog: In the place where the legendary/mythical beast, found dead on a Chicago street (as the story goes), slept. Enter at your own peril. For further information, Google "Dried Rat Dog".
Check out some Coltrane, Ornette, Eric Dolphy, Mingus, Monk, Albert Ayler and if you can find it, Bengt "Frippe' Nordstrom… IF YOU HAVE TIME. Put your ear close. you will hear… SOMETHING!"
Joe McPhee (May 25th. 2015 / Poughkeepsie. NY)
Limited to 400 copies.