Starting from Dutch Provo publications and their influence in Europe, to the British scene and to the wide American scenario of east and west coast, this vast collection of counterculture press especially focuses on aspects of graphic design of a wide hidden publishing scene which has been mainly analysed, until now, from a political and countercultural point of view.
This research collects important contributions and texts given and written by people who have been directly involved in Alternative and underground press scene between 1966 and 1977. Among whom James Herod (Liberated Guardian), David Goines (San Francisco Express Time), Steven Heller (Screw, The New York Free Press), John Wilcock (Village Voice, Underground Press Syndicate).
The ultimate compendium of counterculture press in the United States and the Netherlands during the heady decades of the 1960s and '70s, this volume is the definition of sex, drugs, and rock 'n roll. From underground pornography, free love, anti-establishment anarchism, and Provo, to anti-war protests, spiritual empowerment, the Black Panthers, and women's liberation, it's all here. Page after page of magazine covers, articles, advertisements, and clippings encapsulate the era when academia revolted, gays marched in the streets, and hippies wondered if Jesus got high, too.*Please note*: this book has four different covers and these are shipped randomly.
Zines: Aloha, American Avatar, Avatar, Bauls, Berkeley Barb, Berkeley Tribe, Big Muddy Gazette,  Countdowm, East Village The Other, Fapto, Fire!, Freedom News, Friends, Gay, Gay Power, Gay Scene, Gay Sunshine, Georgia Straight, Good Times, Haight Ashbury Eye, Haight Ashbury Free Press,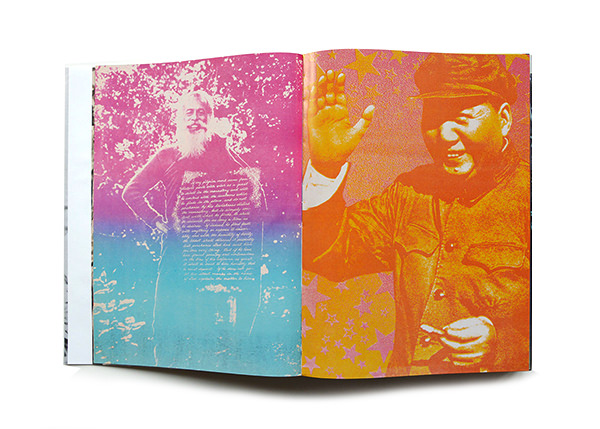 Haight Ashbury Love Street, Haight Ashbury Maverick, Haight Ashbury Tribune, Harbinger, Helix, Hitweek, Idiot International, Iets, Insekten Sekte, Juche, Kabouter Krant, Kaleidoscope, King Kong International, Kiss, Klaas Krant, Liberated Guardian, Los Angeles Free Press, Mondo Beat, Muhammad Speaks,  Nola Express, Old Mole, Open City, Oracle Los Angeles, Oracle San Francisco, Other Scenes, Peninsula Observer, Pic up, Pleasure, Provo,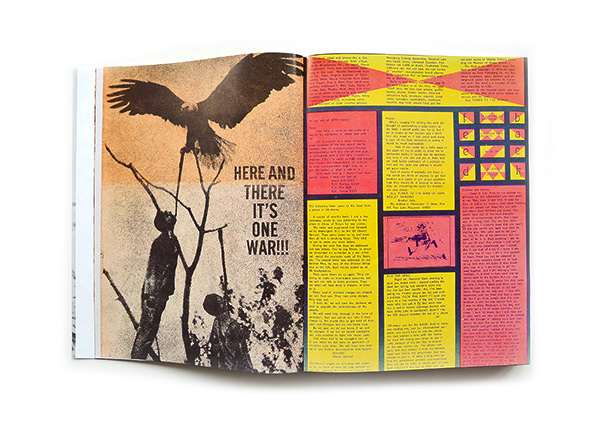 Quicksilver Times, Rampage, Rat, Real Free Press, Re Nudo, Rising Up Angry, Royal World Countdown, San Francisco Ball, San Francisco Express Times, Screw, Search & Destroy, Sette Aprile, Sniffin' Glue, Southern Free Press, Spy-in, Styng, Suck, The Bird, The Black Dwarf, The Black Panther, The International Times, The New York Review of Sex, The Oracle, The Seed, Virginity, Washington Free Press, Witte Krant.