It's finally here: a foundational album of electronic music which has not been available on vinyl since its original release almost 40 years ago. This newly remastered version is pressed up on heavyweight vinyl, made in an edition of 500 copies. Ahead of his time, armed with a VCS3, Synthesizer and guitars, Claudio Rocchi began treating all instruments with tape delays and echo effects, while absorbing the influence of the electronic music idioms of the time and exploring the potential of new technology. He developed a production process that largely utilizes the recording studio and post-production tecniques as a creative tool (a very common practice in our digital era, that Rocchi has in some ways anticipated).
Infused with oscillating loops, astral synth excursions and sharp collages of vocal snippets and electronics, the music of "Suoni Di Frontiera" might reminds of ealry Cluster and Harmonia: exploratory yet grounded, futuristic yet melodic, alien and charming. Back in 1975 when "Suoni di frontiera" ("Borderline Sounds") was released, Claudio Rocchi was already a well known figure in the Italian pop scene. In the late 60's Rocchi had burst onto the scene as a member of Milanese psych-prog legends Stormy Six. He performed on their "Le Idee di Oggi Per la Musica di Domani" LP in 1969 and soon after, the acid folk of "Viaggio", Rocchi's solo debut, was released in 1970. That same year Rocchi hosted an influential radio show on the Italian national broadcasting station, RAI. 1971 brought the simply awesome "Volo Magico No.1".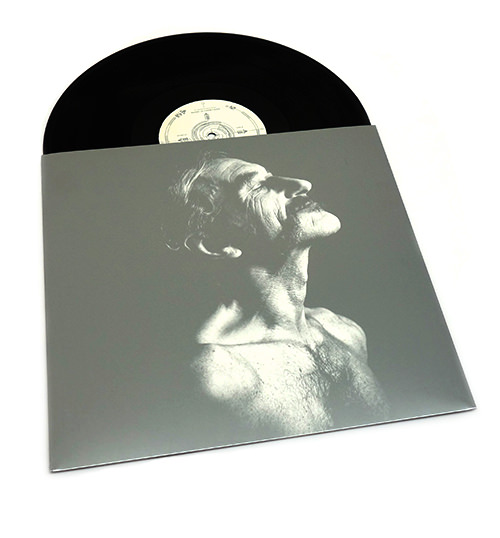 An acknowledged classic, it emerged as not dissimilar to Roy Harper's landmark song cycle of progressive/psych folk, "Stormcock." The album – especially the epic 18 minute title track – established Rocchi as the Italian psych-folk minstrel par excellence. Then, after traveling to India, improvisation and Eastern philosophies began to shape his next few albums, "Essenza" from 1973 being a high point. 1974's "Il miele dei pianeti le isole le api" ("The Honey of The Planets The Islands The bees") featured guitars, tabla, strings and percussion but the following album from 1975, "Rocchi" was, according to the man himself, "a real U turn". It featured a handful of songs, though Rocchi baffled his hardcore following by introducing cut-ups, environmental sounds and analogue synthesizers recorded at his home studio using a Revox A70. This brings us to the experimental electronics of his next album "Suoni di frontiera". Consisting of 16 "sketches" made at home, this recording went much further out than "Rocchi". Described by so-called authorities to be naïve and unsophisticated, to these ears "Suoni" is a highly personal and extremely charming collection of psychedelically damaged constructs. All of Rocchi's celebrated and highly recognized vocals were now processed and modulated - if they were heard at all. They sat alongside his spacey and dislocated homespun synth stylings that sound simultaneously retro and futuristic. What more can one ask for?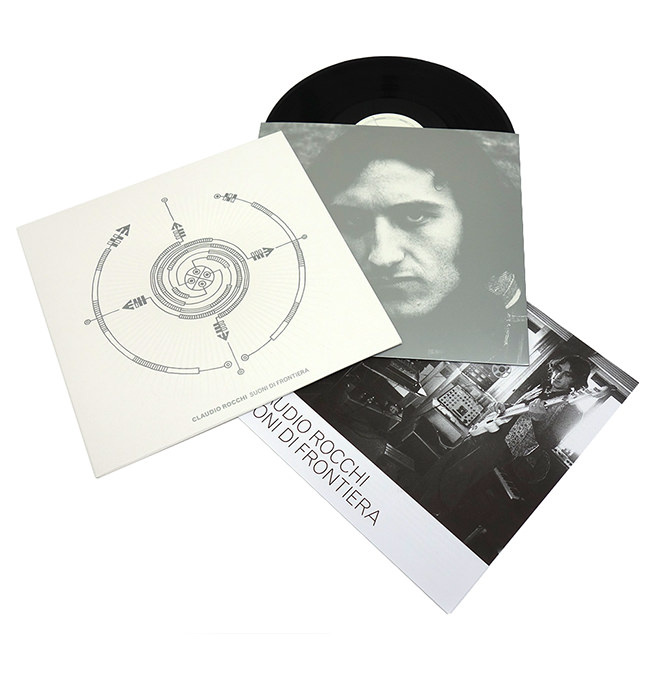 Rocchi described the release as "diving deeper into psychoacoustics, a practical theory on healing music, mind resonances, inner flows". Yep. And thanks to the good folk at Die Schachtel, another crucial piece of the 70's Italian puzzle has been unearthed for our pleasure. Dig in.

Oren Ambarchi