In collaboration between Christian Marclay and the London Sinfonietta, some of the world's most renowned contemporary musicians have been invited to stage performances, including new compositions and live improvisation sessions inside the White Cube. Each performance over the course of the exhibition will be recorded, pressed and screen-printed live inside the gallery. This performance is from Okkyung Lee.
A native of Korea, Okkyung Lee has been developing her own voice in contemporary cello performances, improvisations and compositions for more than a decade, by blending and pushing the boundaries between different styles of music such as classical, traditional Korean music and jazz. Since moving to New York in 2000, she has released more than 40 albums, including her latest solo record Ghil, procuded by Lasse Marhaug on 'EditionsMego/Ideologic Organ' and Noisy Love Songs (for George Dyer) on 'Tzadik'. Lee has toured extensively in the United States, Europe and South Korea. 
Lee's versatility has led her to collaborate with numerous artists such as Laurie Anderson, David Behrman, John Butcher, Chris Corsano, John Edwards, Douglas Gordon, Jenny Hval, Vijay Iyer, Mike Ladd, Christian Marclay, Thurston Moore, Ikue Mori, Lawrence D 'Butch' Morris, Marina Rosenfeld, Jim O'Rourke, Evan Parker, Wadada Leo Smith and John Zorn.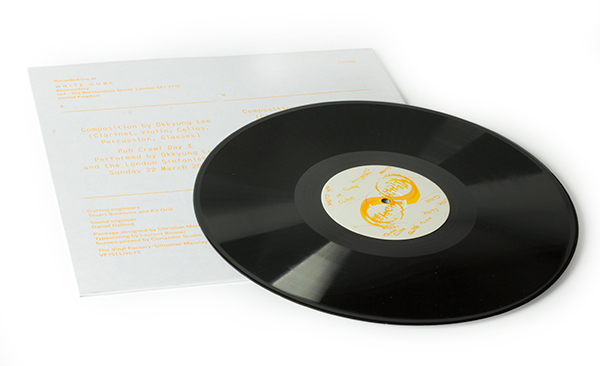 As a composer, Lee received a commission from the New York State Council of the Arts in 2007 and a grant from the Foundation for Contemporary Arts in Music/Sound 2010. In November 2013 she curated the 27th edition of the 'Music Unlimited Festival' in Wels, Austria titled The Most Beautiful Noise In The World.