*2022 stock* First vinyl reissue of the landmark 1966 debut album by Gruppo di Improvvisazione Nuova Consonanza. Exact replica with gatefold sleeve (+ additional bonus CD). Coinciding with the 50th anniversary of its recording in 1966, this reissue makes one of the cornerstones of the experimental music tradition available again in its original form. A testament to the interaction between the experimental avant-garde and the free improvisation, the album was originally released on Rca, and played by musicians who include Ennio Morricone on trumpet, Frederic Rzewski on piano, Mario Bertoncini on percussion, John Heineman on trombone, Roland Kayn on Hammond and vibes, Franco Evangelisti on piano and percussion, and Ivan Vandor on tenor sax.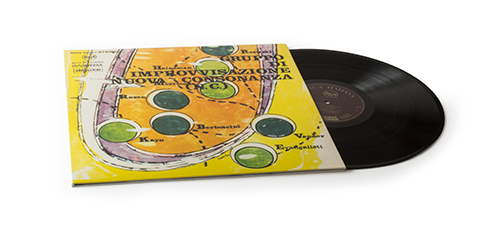 Way ahead of their time, Gruppo di Improvvisazione Nuova Consonanza were an experimental collective fully based on improvised music. It was the only European group exclusively made of composers, instead of simple performers. The Group tried to break the schemes by making use of new instruments and electronic effects, reinventing new timbres, using the voice in an unconventional way. They were also known for the presence of Ennio Morricone on trumpet who, at the same time (1966), was also working as a soundtrack composer for Sergio Leone's western movies!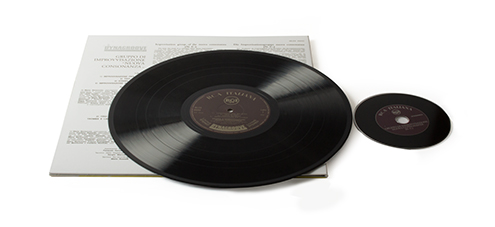 When Franco Evangelisti first convened the improvisation group Nuova Consonanza in Rome in 1964, he was consciously following the lead of trumpeter and composer Larry Austin's New Music Ensemble, formed in California a year earlier. Austin's outfit was launched under the banner of 'free group improvisation', but its members adopted a self-aware view of improvising as spontaneous composition and Evangelisti shared that orientation. Listening now to this reissue of Nuova Consonanza's 1966 debut, released initially in Italy on the major label RCA, its combination of procedural discipline and sonic boldness remains striking. Tonality, motivic hooks, repetitiveness and rhythmic regularity were outlawed, yet these group improvisations project an air of working within internalised constraints, even as they open up unfamiliar musical spaces.
Among the participants depicted on the cover – a facsimile of the original – are Mario Bertoncini, Roland Kayn, Frederic Rzewski and Ennio Morricone; strong and divergent composers in their individual trajectories, yet on this occasion fully engaged in the production of a collective voice. An octet realise the opening piece; seven remaining tracks feature smaller combinations of those eight musicians, yet the album has overall coherence and conveys a well-defined group identity. Investigation of unconventional techniques, such as bowing of piano strings and metal percussion or switching of mouthpieces on blown instruments, helped focus Nuova Consonanza's meticulous attention to texture and timbre. They embraced shrill, edgy and grating sonorities, not as effects but as malleable material, to be worked hands-on in the absence of preconceived forms or conventionally directed developmental structures.
Brief interludes of silence play a key role, ratcheting up tension through dramatic pauses, facillitating oblique departures and introducing a necessary degree of elasticity into the fabric of the music. The finale "Cantata" finds Evangelisti, Bertoncini, Kayn, Morricone and Rzewski performing a kind of electronically enhanced vocal music reminiscent of Chopin's ultraverbal sound poetry. No matter how it is realised, Nuova Consonanza's compositional quest begins in the embodiment of an outlook and the physical expression of an inquisitive spirit. Julian Cowley, The Wire