Femmine Insaziabili (Coloured Vinyl Edition)
Label: Spettro
Format: LP
Genre: Library/Soundtracks
Out of stock
First 200 on Orange Marbled Vinyl. 180 gram audiophile vinyl LP; Gatefold sleeve + movie poster.  Second release from the vaults of Spettro and another classic Italian gem of the late Sixties, a wonderful score from the genius of Bruno Nicolai, renowned for his long collaboration with Ennio Morricone and for countless and beautiful works for tv and cinema.
Femmine insaziabili – also known as Carnal Circuit – is a 1969 Alberto De Martino giallo flick (with a young Romina Power) whose best part is without doubt the original soundtrack. With the help of the voice of the sublime Edda Dell'Orso, Nicolai delivers an amazing Italian giallo soundtrack, regarding an "insatiable female" as the title suggests, full of beat sound, orchestral landscapes, unbelievable themes and at least two or three classics like I Want It All (two versions, the instrumental ones being the best), I tuoi sospiri and Nostalgia di un incontro - some of the finest examples of Nicolai's penchant for wordless female vocals in an instrumental setting.
This completely remastered reissue comes in a thick cardboard gatefold sleeve, with a stunning new artwork, rare and unseen photos from the movie in the inner, poster and 180 gr. vinyl.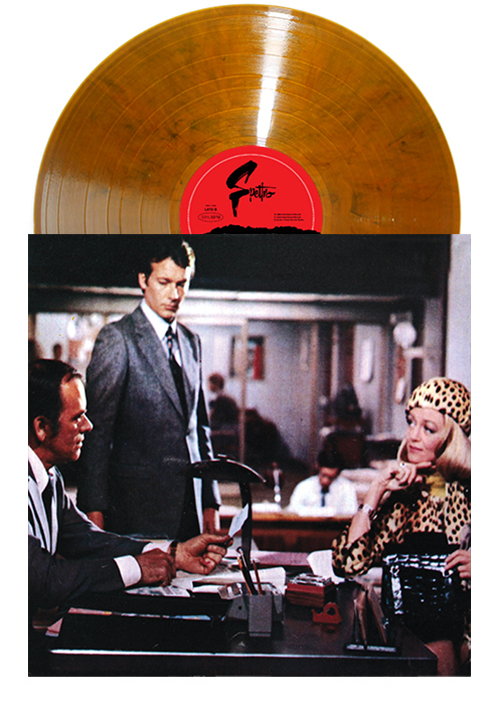 Truly a deluxe artefact, Limited edition heavyweight 180g vinyl version in gatefold cover, printed inner sleeve and Movie poster.