'Pedwar' is a comprehensive retrospective covering Welsh harpist musician Rhodri Davies' career from 2002 to the present day. Presented in a beautiful deluxe vinyl box set, the set contains three completely remastered versions of the 'Trem', 'Over Shadows' and Wound Response' LPs, alongside the new LP 'An Air Swept Clean Of All Distance', all of which are on coloured 180g vinyl and housed in screen printed quality card sleeves, featuring original artwork by Jean Luc Guionnet.
What's more, the box set also contains reproductions, along with original gig and festival flyers and posters spanning Davies' career, a printed musical score, a contextualising booklet about previous performances and an essay by David Topp called 'Rhodri Davies: Rolling and Tumbling'.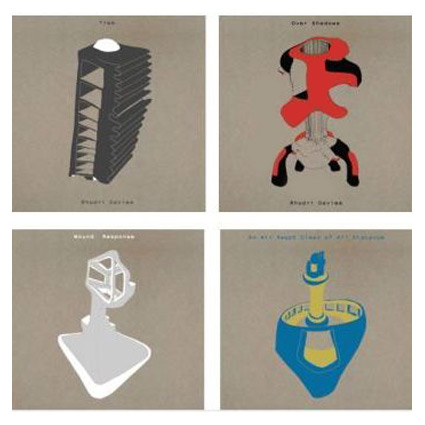 Rhodri Davies is not a unique artist and musician, but he's pretty close. Just like Okkyung Lee with the cello and John Butcher on the saxophone, Welsh harpist Davies totally deconstructs, reimagines and explores his instrument, at times to the point of making it utterly unrecognisable.